It's been a happy week, a sad, somber week, and a bittersweet week.
Last Thursday, March 30, the inimitable Tomie dePaola passed away, following complications from surgery he underwent after taking a bad fall at his home in New London, NH. All who new him are still in shock at this sudden loss.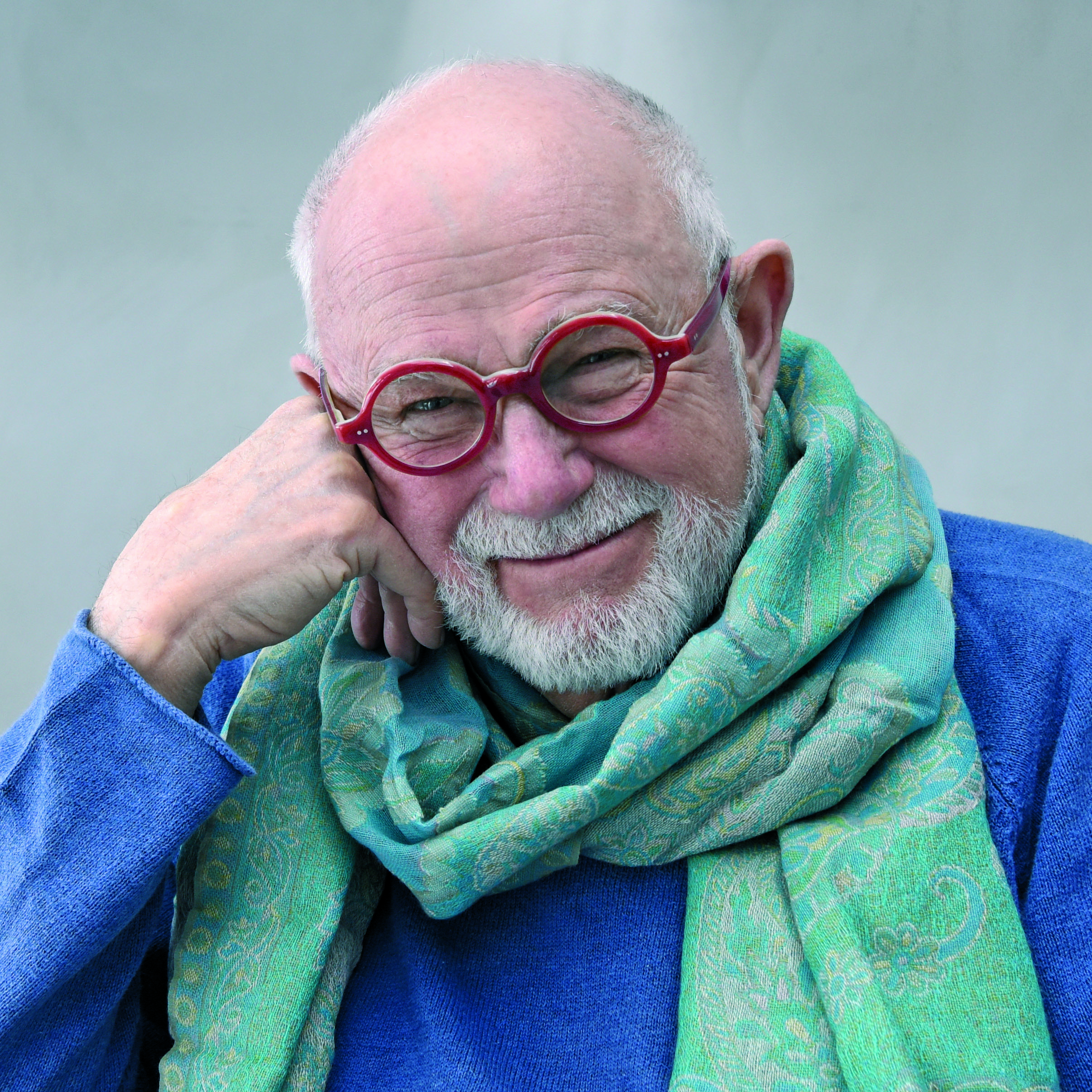 Although we lived just 20 minutes away from each other, we had never met until about 10 years ago at my first New England SCBWI Spring Conference. (Tomie is the reason the original SCBW, as it was called, changed its name to include illustrators) I had a chance to chat with him and the SCBWI's Lin Oliver during lunch and it was during that conversation that Lee Bennett Hopkins' name first came up; I eventually connected with Lee and my career as a children's writer officially began to gain some momentum!
After lunch, I told Tomie about my occasional trepidation about writing, how I will sometimes write something I think is really good, and worry that that might be the best thing I'll ever write! I wonder if I'll ever be able to top it…if anything I ever write again will b as good as this particular piece. So I asked him if he ever felt that way, and if so, what advice he'd offer. His suggestion?
"The first thing I'd do is go have a drink!" he chuckled.
But he added, on a serious note, that we all have doubts about our abilities and question what we do sometimes, and the best thing to do is just keep moving forward, doing what you love and doing it to the best of your ability. And that's what I do.
My wife and I will both miss him. He was always giving of his time and knowledge, helping to build his fellow humans up. Tomie loved cats and dogs, too, and although he didn't have any at the time of his death, he enjoyed hearing some of my wife's stories about our own menagerie of 5 dogs, two cats, a rabbit, and several other critters.
This week is also bittersweet. My friend Lee Bennett Hopkins, whom Lin and Tomie suggested I reach out to way back at that first conference, passed away last August and never had a chance to hold his latest book in his hands. I'm very proud to have known Lee and to be a contributor to Construction People (Wordsong, 2020), one of his final poetry anthologies.
He had been able to see the F&Gs (folded and gathered copies), so he could see what the final product would look like, but it's still not the same as holding the actual book in yours hands. Lee – whose birthday fittingly falls smack-dab in the middle of National Poetry Month, April 13 – has three more posthumous anthologies on the way, two of which I am also a contributor to, so I'm grateful for that. (One of them, Night Wishes (Eerdmans, 2020), is due out this September)
And it's an exciting week, as well! In-between helping my two kids with their 'remote-learning' – which admittedly takes up the majority of my time these days – I'm in the process of working on a new poetry collection with a friend of mine who
is one of the most respected folks in the industry, and we're about halfway to completion. Meanwhile, Once Upon Another Time (Beaming Books, 2020), another collaboration with another highly-regarded fellow, Charles Ghigna, is just about ready to go to print! Charles and I had the opportunity to view the art-final ARC (Advance Review Copy) and it's BEAUTIFUL! We can't wait for everyone to see it when it comes out August 18. (And it's available for pre-order at the link below!)
The 2020 Progressive Poem arrives here today!
The annual Progressive Poem is something that poet/author/blogger Irene Latham began several years ago as a way for the Poetry Friday family and other kidlit bloggers to join together and create a crowd-sourced poem for National Poetry Month. One person would write one line, and then it would travel from blog to blog each day, with each blogger adding a line, until we had a completed poem on April 30. Irene has been super-busy lately, so this year she handed off the organizational duties to Margaret Simon, who has pulled everyone together once again.
This year, Donna Smith started things off with a twist: she offered two lines for the following blogger to choose from; that happened to be Irene, who offered up two other lines from which the third blogger, Jone MacCulloch, could choose. So far, here's what the poem looks like, with my two potential new lines added in bold:
.
Sweet violets shimmy, daffodils sway
along the wiregrass path to the lake.
I carry a rucksack of tasty cakes
and a banjo passed down from my gram.
I follow the tracks of deer and raccoon
and echo the call of a wandering loon.
A whispering breeze joins in our song.
and night melts into a rose gold dawn.
Deep into nature's embrace, I fold.
Splinters of sunbeams pierce young sky
Promise of spring helps shake the cold
.
These took me quite awhile to nail down, I'll admit; with the rhythm and assonance of the line endings, I kept feeling like the poem needed to rhyme, but with no discernible rhyme scheme I figured I'd just let it grow the way it felt best. So now I'll let my friend Janet Fagal decide which of these she wants to seize upon! Have fun, Janet!
Like to follow along? Here's where you can find all the contributors to this year's Progressive Poem:
.
It's Poetry Friday, which means there's plenty more links and poetic fun over at Amy Ludwig VanDerwater's The Poem Farm – she's handling the hostess duties today, so please visit and say hello!
=========================================================
If you haven't already, I hope you'll check out my "Wit & Wordplay" videos on my YouTube channel! These videos were created for parents and educators (along with their kids) and focus on how to write poetry, how to appreciate it, and offer tips on having fun with it. More are on the way, too, so be sure to subscribe or check back often! You can view them all on my YouTube channel, and I also have several downloadable activity sheets at my website. If you think any of this information might be useful for someone you know, I hope you'll share.
=========================================================
I've teamed up with several other children's authors to promote our upcoming books this year! And there are a LOT of them, too – including SEVEN in March!
 =========================================================
Ordering

personalized

signed copies online?
Oh, yes, you can!
You can purchase personalized signed copies of Flashlight Night, (Boyds Mills Press, 2017), Don't Ask a Dinosaur (Pow! Kids Books, 2018), and nearly ALL of the books or anthologies I've been part of!
Just click the cover of whichever book you want and send the good folks at MainStreet BookEnds in Warner, NH a note requesting the signature and to whom I should make it out to. (alternatively, you can log onto my website and do the same thing) They'll contact me, I'll stop by and sign it, and then they'll ship it! (Plus, you'll be supporting your local bookseller – and won't that make you feel good?)
=========================================================
To keep abreast of all my posts, please consider subscribing via the links up there on the right!  (I usually only post once or twice a week – usually Tues. and Fri. – so you won't be inundated with emails every day)